Yes, Eben…
I'm Serious About Learning Your Proven System To
Double My Productivity In The Next 90 Days …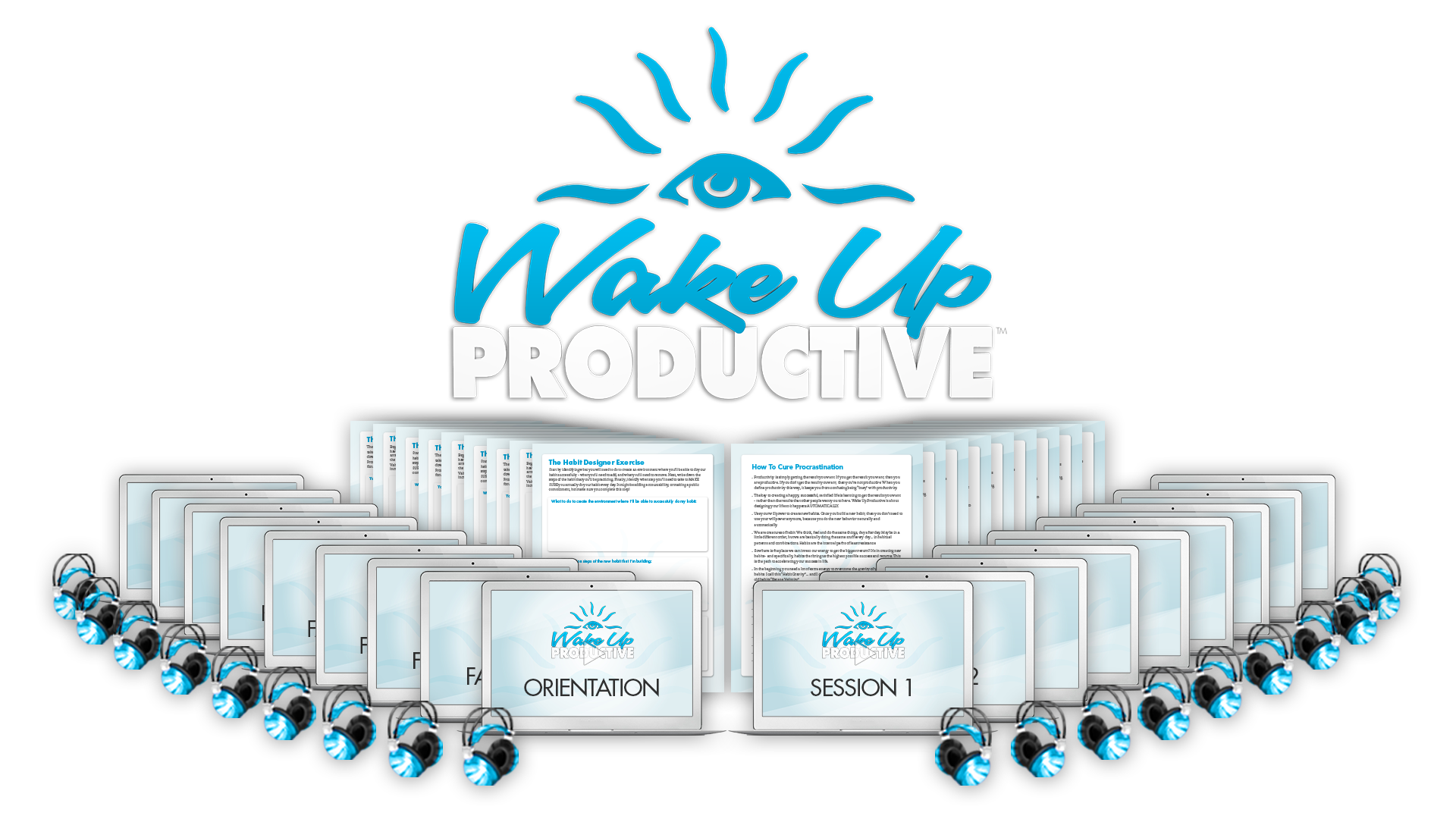 Here's A Breakdown Of The Entire 90-Day Training Curriculum:
The Wake Up Productive System
Wake Up Productive gives you the mindsets, tools, and techniques you need to double your productivity over the next three months.
You'll discover how to get more done in a single hour than you do now in two, without needing tons of willpower or extreme discipline.
And because you'll be able to extract twice the value from every hour you get, you'll have a lot more free time on your hands.
It doesn't matter if you're currently at a 9-5 job, if you're self-employed, or even if you're running one or more businesses ….
Take action on the knowledge you'll gain in Wake Up Productive and at the end of the 90 days you'll wake up with a new sense of control over your life … you'll greatly reduce any feelings of stress, anxiety, or overwhelm … and most importantly, you'll have time for the things that matter to you.
12 Weeks Of Video Training
Wake Up Productive helps you install two critical habits that will transform your life for the better if you do them.
That's why each week - for 12 weeks - you'll have a video training that guides you through each step of the process.
The steps are easy to follow. Just do the exercises, and by the end you'll wake up far more productive than you are now. And you'll have installed the 2 key habits that make it "automatic" for you.
The entire program is broken up into four main parts. Here's how it works ...
Sign Up Now And You Also Get These Bonuses…
You'll discover …
How to "future proof" your business so you always keep growing and never get caught off guard
How to find the right balance of structure and freedom for yourself in your life and in your business
Ever wonder why you don't do the things you need to do? Here's how to get the motivation you'll need to reach the next level …
How to identify the "insufficiency traps" in your own life and deal with them so you blast past your current limits …
The secret of the "daily dashboard" and how you can use it for consistently growing your sales and profits …
And much, much more.
Here's what's inside …
The "circles" concept of money-getting, and why it's the very first thing you've got to wrap your head around before you try to increase the flow of money in your life
Why your money Mastermind is critical to your financial success
The one big mistake most people make when it comes to money…
What the rich do differently than folks who have money "troubles"
What money skills you should focus on building first, and in what order
How to discover your own money "motivation"
And much, much more.
Here's what's inside:
How to discover your talents (and develop them to create high income) …
The mindsets and strategies you need to successfully turn your talent into income …
Tools and techniques for uncovering your own natural talent …
How to use your personality to your advantage (and a bigger income)
One of the most important factors in turning your talent into income …
The top ten industries to get into – ones that have the highest probability of massive growth now and in the future
People opportunities and how to identify themHow to develop your talents into real strengths that create massive value in the world
And much, much more.
Inside, you'll discover …
My own personal definition of an Entrepreneur and why knowing this is critical if you want to succeed quickly …
Why Entrepreneurs need BOTH creativity and productivity (and how to balance the two) …
The importance of leadership and what you must do immediately to become a good business leader
The critical difference between "doing business" and "playing business" and how to tell which is which (so you can increase your sales and profits)
The one big mistake you need to avoid at all costs when it comes to your marketing … and what to do instead …
How to constantly innovate in your business to keep it healthy and growing
And much, much more.
Here's Everything You Get When You Register Today
Wake Up Productive System $194
Business Growth Implementation Training
$197
FREE
Money Psychology
$197
FREE
Turning Your Talent Into Income
$197
FREE
How to Be an Entrepreneur
$197
FREE
Get Started Today ...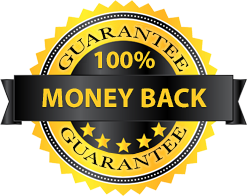 100% Guarantee
Wake Up 2X More Productive In 90 Days
Or Get A Full Refund
Here's my guarantee: Participate fully in Wake Up Productive. Watch each of the training and do the exercises.
If you aren't completely satisfied by your results after 90 days, just show me your completed exercises - so I know you went through the program - and you'll receive a prompt and courteous refund.
Why would I offer a guarantee this strong, and let you go through the entire course at my risk?
Because I know the techniques in this program can change lives. It's transformed my own life.
And if you'll take action, it can change yours for the better too.
I can't think of a more fair and reasonable offer than that.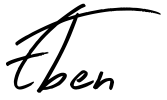 Here's what people are saying about Wake Up Productive: